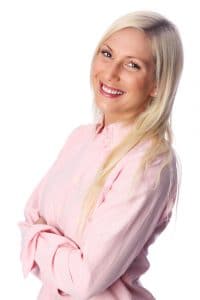 Do you ever look in the mirror and feel embarrassed by the deep staining of your teeth? Have you even seen your own photograph, and thought about how much better you would look – or even how much more confident you would feel – if only your teeth were brighter? Your smile says a lot about you, whether for better or for worse. Sadly, teeth staining is almost inevitable as time passes. Fortunately, professional cosmetic dentistry can help. If you want a brighter and more beautiful smile, why not talk to your cosmetic dentist about how to achieve that.
You Don't Have to Settle for Discolored Teeth
While tooth stains can be deeply set, and therefore difficult to address through traditional means, professional whitening tends to offer dramatic results. In fact, many patients who opt for professional whitening are able to enjoy teeth lightened between five and eight shades, after a single course of treatment.
This stands in stark contrast to many of the over-the-counter products available, which are often designed only to lighten teeth a small amount, and often only through extended periods of use, which can actually be harmful to the teeth's enamel.
For dramatic results quickly, professional tooth whitening is often a great solution.
Enjoy Confidence with a Bright, White Smile
Another great benefit of seeing your cosmetic dentist, is that if the staining is found to be permanent or intrinsic, there are still alternative treatment options that could help to brighten your smile. Both cosmetic bonding and porcelain veneers, for instance, can often be used to hide staining of teeth.
Interested In Scheduling Cosmetic Treatment?
Dr. Stubbs can help brighten and beautify your smile through cosmetic dental treatment. To schedule a cosmetic consultation with Michael E. Flynn, DDS, call our office at 414-541-8250. Our office gladly welcomes patients from West Allis, Brookfield, Wauwatosa, and all Western Milwaukee communities.