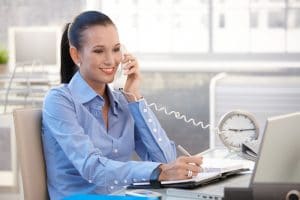 Are you constantly trying to hide your teeth from others, solely because of the deep stains that have developed on the surface of your teeth? Many people notice discoloration developing, particularly as they age. The speed of staining can be particularly troubling for people that drink a great deal of coffee, certain wines and teas, and certainly those that choose to use tobacco. Fortunately, whatever the cause of your smile's discoloration, there is good news. In most cases, fast and efficient professional teeth whitening treatment through a cosmetic dentist can help to dramatically lighten teeth, leading to noticeably brighter smiles, and the kind of confidence that comes along with having a beautiful white smile!

Enjoy Dramatically Lightened Teeth with Professional Whitening Treatment
While there are numerous dental care products available over-the-counter, many of which claim they can lead to visibly whiter teeth, few of these products are really intended to create noticeable whitening quickly. Instead, many are really only able to lighten teeth gradually, and often only with extended periods of use. Since prolonged exposure to whitening products can actually lead to damage of the teeth's enamel, in some cases extensive use of OTC whitening products can be both damaging, as well as ineffective.
Fortunately, professional teeth whitening is generally able to lighten teeth quickly and efficiently, both limiting how long your teeth must spend exposed to the whitening products, and also how long you have to wait to see the results you desire. For many patients, professional tooth whitening yields smiles that are lighter by anywhere from five to eight shades!
Want a Beautiful and Bright Smile?
Cosmetic dentistry makes it possible to address most smile imperfections with beautiful and natural-looking results. To schedule a cosmetic consultation with Michael E. Flynn, DDS, call our office today at 414-541-8250. Our office gladly welcomes patients from West Allis, Brookfield, Wauwatosa, and all Western Milwaukee communities.