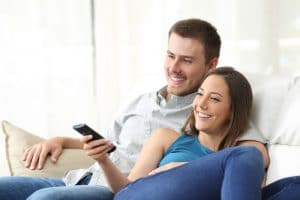 Award season is in full-swing, now, and that means you may soon find yourself glued to the TV watching your favorite stars walk the red carpet. If you are more mesmerized by their smiles, than the fashion, could it be due to your own dental insecurity? Over time, many people notice their own smiles appear stained or discolored. This can stand in stark contrast to Hollywood stars, who are known for having bright and beautiful smiles. Fortunately, you don't have to be famous to have a dazzling smile. Professional teeth whitening can help to brighten and whiten your smile, so you too can feel great when it comes time to hit – or at least watch – the red carpet!
Consider Professional Teeth Whitening to Address Deep Stains
Many people don't realize that the teeth's enamel is strong, but porous. This means that it is susceptible to staining and discoloration, particularly over time. Tobacco products can lead to especially noticeable stains, but many beverages can, as well. For instance, soda, teas, coffee and red wine can all be staining.
Fortunately, in most cases, professional teeth whitening provides an effective way to lighten teeth. Using prescription-grade whitening products, dentists can often help patients lighten their teeth by eight or more shades!
Cosmetic Bonding and Porcelain Veneers Can Help Hide Permanent Discoloration
With that said, if the cause of your teeth's discoloration is determined to be permanent in nature, cosmetic bonding and porcelain veneers provide great cosmetic treatment options. They can hide a variety of imperfections, including staining.