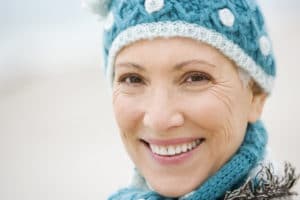 Are you embarrassed by the discoloration of your teeth? Do you ever worry about the cause of the staining on your teeth? For instance, are you concerned it could actually be signs of a problem like a cavity? If so, a dental visit can help to determine the cause of your teeth's discoloration and what treatment is needed to restore the smile's health and/or its beauty. For instance, in some cases a simple dental cleaning can actually help to improve the smile's beauty, by removing visible plaque buildup. Other times professional whitening treatment might be needed, as well. Finally, even restorative treatment can help to create a brighter and more beautiful smile, when seamless restorations are chosen.
Are Your Teeth In Need of a Cleaning?
If your teeth are looking discolored due to visible plaque buildup, known as tartar, it is possible that a simple dental cleaning could help improve the appearance of your teeth and your oral health, as well. Keep in mind that routine dental visits are essential to protecting the smile against cavities and other common dental problems.
Most patients need to visit the dentist at least twice a year to prevent dental issues, while some patients may require more frequent visits in order to adequately protect against cavities.
Seek Professional Whitening, As Needed
Professional teeth whitening is another great way to improve the smile's appearance. By helping to erase stains and discoloration, teeth whitening can actually help to make the smile look lighter and often younger, as well. Best of all, this treatment is designed to be both safe and effective, allowing for noticeable results, quickly.