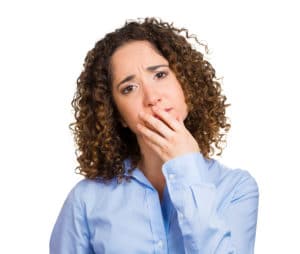 Are you suffering from discomfort, lately, when you try to enjoy a hot beverage or an iced cold treat? Do you sometimes experience pain while eating, or even while brushing your teeth? Have you seen changes in the color of some of your teeth, specifically white patches or even grey or black lines along the crevices? These are all common warning signs of dental problems, such as cavities. If you are struggling with a dental issue, the good news is that restorative dentistry could help you smile again. In fact, there are actually a number of beautiful ways a dentist could help restore your smile, and your confidence. So if you suspect you could be dealing with a dental problem, don't delay a visit. Instead, speak with your restorative dentist about what could be done to help restore your smile!
Is a Tooth-colored Filling What Your Smile Needs?
Cavities are the most common dental issue throughout the world. In fact, it is estimated that nearly 90 percent of adults in America will be diagnosed with cavities. Fortunately, the restorative treatment for a cavity is often quite simple, fast and effective. Dental fillings help to seal damaged teeth against further erosion, and help prevent against decay. They can even be made of a tooth-colored material called composite resin, which can be carefully sculpted to help blend seamlessly within a smile.
Could a Crown Help Restore Your Smile?
In the case of chips, cracks, and other dental trauma, a dental crown might be the best solution. Crowns can also be made of seamless materials, such as porcelain. In fact, dental porcelain is similar to natural teeth, in that it is both strong and stain resistant.
This is why porcelain is commonly used in both restorative and cosmetic dental procedures.