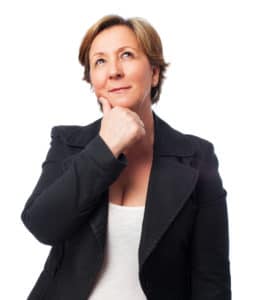 As a sufferer of tooth loss, are you now struggling with an incomplete smile? There are both cosmetic and functional reasons to seek smile completion, after the loss of a tooth. Just as frustratingly, after years of wear, has your existing prosthetic become uncomfortable? If so, it is time to learn about the modern prosthetic options for completing a smile, namely the unique benefits of choosing dental implants. While many treatments can make your smile look complete, again, most dentists agree that dental implants are the most comprehensive way to restore your smile's function.
The Unique Benefits of Choosing Dental Implants
There are actually a number of reasons to choose dental implants, over other forms of prostheses. First, it can be helpful to learn what distinguishes implants from all the other forms of prostheses.
Unlike dentures and even dental bridges, dental implants are the only prosthetic that helps to replace both your missing tooth and its root. So while other forms of smile completion can help make your smile look complete and allow you to chew comfortably, no other prosthetic alternative so closely replicates a tooth, or restores function as completely as an implant. In fact, the titanium post used to replicate a tooth's healthy root, allows your jaw to receive nutrients the way it does with a healthy tooth root, helping to preserve the remaining teeth's alignment, and also the overall structure of the jaw. Without a healthy tooth root, the jaw can begin to shrink over time, which is why many denture-wearers notice that their prosthetics no longer feel comfortable after several years of wear.