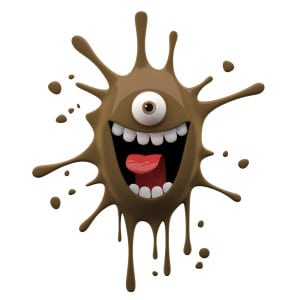 Whitening is the most common dental treatment to improve your smile. It's fast, easy, safe, and effective. There are several tooth whitening options available. For instance, you can purchase over-the-counter tooth whitening kits at your neighborhood drugstore. You can get a professional whitening treatment at your dentist, or most dentists even offer take-home whitening kits. However, did you know that there are different types of tooth stains? Some are more conducive to whitening than others. Take our quiz below to find out more about how to obtain a whiter smile.
True or False?
True or False: Some tooth stains are harder to remove than others.
True or False: Extrinsic stains respond well to whitening.
True or False: Intrinsic tooth stains are harder to remove.
True or False: Intrinsic stains often form in utero.
True or False: Intrinsic stains do not respond to tooth whitening procedures.
Answer:
True: There are two types of tooth stains: extrinsic and intrinsic. One type can be removed easily while the other type can't.
True: Extrinsic stains are on the outer surface of your tooth enamel and, therefore, respond well to whitening procedures. Extrinsic stains are caused by what you eat and drink such as coffee, tea, red wine, berries, red sauce, and more.
True: Intrinsic tooth stains are more difficult to remove because they are on the inside of your tooth. Intrinsic stains stain the inside dentin of your tooth rather than the outer enamel.
True: You can be born with intrinsic tooth stains that develop in utero. One of the most common is tetracycline stains which make your teeth look brownish or greenish. This used to happen when expectant mothers were prescribed tetracycline antibiotics. It can also happen if children under the age of eight are prescribed tetracycline. However, these practices have been discontinued for this reason.
True: Flynn offers other cosmetic procedures that can conceal intrinsic tooth staining such as cosmetic bonding and dental veneers.
ABOUT YOUR WEST ALLIS COSMETIC DENTIST:
Located in West Allis, WI, Michael E. Flynn, DDS, and his talented team of dental care professionals proudly welcome patients from West Allis, Brookfield, Wauwatosa, and all Western Milwaukee communities. To learn more, or to schedule your next appointment, call Stubbs Family Dentistry today at 414-541-8250.