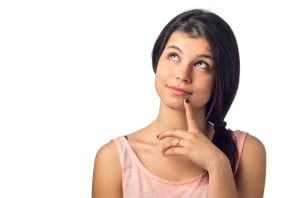 Whether it's the color of your teeth, their shape or alignment, or something that you can't quite put your finger on, the desire to improve your smile with cosmetic dentistry is natural. Fortunately, we offer a variety of options that are tailored to each individual patient's needs. To learn how one or more cosmetic treatments can drastically change your smile, schedule a consultation as soon as possible.
The Components of a Smile Makeover
Teeth Whitening
Even if you diligently keep your teeth clean with daily brushing and flossing, years of exposure to colorful foods and drinks can eventually cause your teeth to stain. In most cases, a professional teeth-whitening treatment can erase noticeable surface stains, restoring your smile's brilliant shine. If your teeth's stains are too stubborn for teeth-whitening, then we may recommend dental bonding or porcelain veneers for more successful results.
Dental Bonding/White Fillings
Dental bonding, made from an acrylic composite resin, serves multiple purposes in restorative and cosmetic dentistry. Teeth that are chipped, or have worn or jagged edges, can often be corrected by placing resin over the blemish, then sculpting and polishing it until it blends in with the tooth's appearance. As a restorative option, the resin can also be used as a more attractive alternative to metal fillings when treating teeth with cavities.
Porcelain Veneers
When your smile requires more than one correction, or when you have more than one tooth that needs to be cosmetically modified, porcelain veneers may be the best option. Crafted from high-grade dental porcelain and designed to mimic the front surfaces of your teeth, veneers can completely reinvent your smile in just a few visits. Because they conceal the front surfaces of your teeth, they can address a large number of different issues, from severe staining to minor malocclusion (slightly crooked teeth).
ABOUT YOUR WEST ALLIS COSMETIC DENTIST

:

Located in West Allis, WI, Michael E. Flynn, DDS, and his talented team of dental care professionals proudly welcome patients from West Allis, Brookfield, Wauwatosa, and all Western Milwaukee communities. To learn more, or to schedule your next appointment, call Stubbs Family Dentistry today at 414-541-8250.