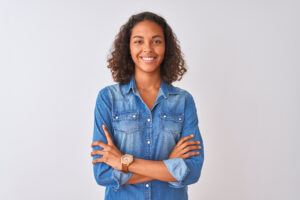 When was the last time that you came into the office to speak with your dentist? If you are struggling to remember, it may be a sign that it is time for your next semiannual checkup. These visits help you to stay on top of your oral health needs, and when you put them off, you could be at risk. Plaque and tartar buildup are leading causes of tooth decay and periodontal disease, so take your routine checkups seriously!
At our helpful dental office in West Allis, WI, we can help you to keep up with your smile maintenance with a visit for a thorough cleaning and a full examination. The general recommendation is that patients see a dentist every six months, but make sure to talk to your provider about your particular needs. For some individuals, an accelerated schedule of care can be beneficial in keeping your dental health at a consistently high level. If it has been longer than six months, or if you can't remember, take the time to schedule your next appointment for a cleaning and examination of your smile!
Your Dental Checkups Give You A Fresher And Cleaner Smile
At your semiannual checkup at the dental office, your visit starts with a dedicated cleaning of the surface of your teeth. This portion of your appointment helps you to have a safer smile through the removal of harmful bacterial buildup. While you can brush plaque off of your teeth, this material can calcify into a harder form, which requires a trained professional to safely remove.
If you have been seeing a change in the quality of your gums, be sure to tell your dentist. They may recommend a combined set of techniques known as scaling and root planing, which help to remove plaque and tartar buildup at and below your gumline. Your gums are important, as well!
An Examination Can Help You To Understand Your Oral Health
Alongside your cleaning of the surface of your teeth, your semiannual dental checkup also includes a visual examination. At this part of your appointment, take the time to ask your dentist any questions that you have about improving your oral health. While your treatment in the office is essential, most of the responsibility falls on your brushing and flossing. We could all use a helpful reminder of best hygiene practices from time to time!
Schedule Your Next Dental Checkup Today!
If you are struggling to recall your last visit to the dentist for a cleaning and examination, take this opportunity to reclaim your oral health. To schedule your next dental checkup with our team, give us a call at Stubbs Family Dentistry at (414)541-8250!