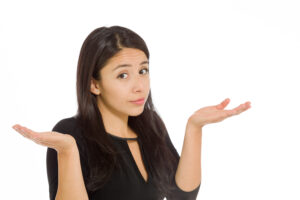 There are different solutions to oral health problems that can address physical injuries, cavities, and cosmetic problems. When appropriate, our West Allis, WI dentist's office can also talk with you about how tooth loss can be effectively addressed. Through implant dentistry, it is possible for our office to fully restore your smile so that you can enjoy renewed confidence in your appearance and oral health. Implants provide impressive stability for teeth that are lost. Through the support they offer, you can find it surprisingly easy to absorb bite pressure, and you can provide support to neighboring teeth. You can also take care of your health by stimulating your jawbone and preserving these tissues.
Are You Ready To Do Something About Tooth Loss?
If you have lost a tooth, or if you are in need of a tooth extraction, you do not have to feel as though you are stuck with your incomplete smile. What you can do is look at your options for prosthetic treatment, including treatment with a dental implant-held restoration. Implant dentistry makes it possible for you to keep prosthetic teeth secure, and to enjoy renewed oral health support in addition to making welcome cosmetic changes.
Planning Treatment To Restore Your Incomplete Smile
Because implant dentistry is an option, you can look forward to services that help with the functional problems caused by tooth loss, the oral health issues you are vulnerable to, and the cosmetic effects of this issue. The implant itself is not going to be seen after your smile is completely restored. It is set directly into your jawbone, where it will occupy space where a tooth's roots used to reside. After you heal from this placement process, you can receive a prosthetic appliance at our office. The appliance is durable and stable enough to provide important bite support, which helps you preserve your jaw health and even stimulate the bone to keep it from deteriorating.
The Link Between Periodontal Health And Tooth Loss
If you want to avoid problems with tooth loss in the future, make sure that you are doing what is needed to preserve your periodontal health. The services our practice provides will include options for managing potentially severe issues with your gum health. When appropriate, we can even offer conservative oral surgery to make sure problems are properly and fully managed!
Talk To Your West Allis, WI Dentist About Implant Dentistry
Through implant dentistry, it is possible for us to make significant improvements to your smile and oral health after tooth loss. We are happy to meet with you so that we can discuss this service and its benefits. For more information, please reach out to Dr. Stubbs in West Allis, WI, by calling our practice at (414) 541-8250.