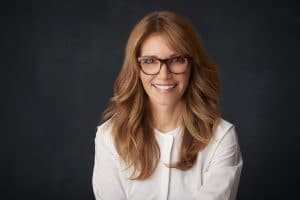 In the event that a cavity develops and damages your tooth, or an injury leaves you with chipped or cracked enamel, your West Allis, WI dentist will take care of your oral health through restorative dental work. These problems often require work with dental crowns to make sure that teeth stay safe. Crowns are custom-made to securely fit over a tooth without causing issues for its neighbors, or for your appearance. Once a crown has been placed, you should be able to bite and chew like you always have, as the restoration will be made to withstand the pressure you put on teeth when you bite down. In addition to restoring teeth that are injured or harmed by decay, crowns can also help to restore a person's smile if they have experienced tooth loss.
Dental Problems Carry Long-Term Consequences
When dental problems occur, they can cause long-term problems if they are not dealt with properly. Even if tooth decay is caught before you need a crown, you will have to have a dental filling permanently put in place to keep the tooth's condition from growing worse. For advanced cavities, and for teeth that are physically injured, crowns are used to provide coverage, and to make sure you can still bite and chew without problems.
Receiving A Custom Dental Crown
Before you can receive a dental crown, your dentist will need to carefully measure your tooth, and modify it enough to make room for your restoration. Care is taken to provide a crown that is just the right shape and size to serve as a replacement for the tooth being treated. If you are having work done on a tooth that is difficult to hide when you speak and smile, we can use a material that imitates the appearance of your healthy enamel for your restoration. Porcelain crowns are often placed on teeth that are esthetically important.
Using Crowns To Replace Missing Teeth
A dental crown can restore your smile and bite function even when there is not a tooth to cover. Dental crowns are used to hold dental bridges in position. A crown on each side will be fitted over each tooth at either side of a gap where a tooth has been lost. We also have the option of restoring your incomplete smile by affixing a dental crown to a dental implant.
Talk To Your West Allis, WI Dentist's Office About Treatment With Dental Crowns
With a custom dental crown, a vulnerable tooth can be permanently restored. The support you receive will allow you to bite, chew, and speak without worrying about the restoration or the tooth it supports! If you wish to learn more about our restorative services, or if you have any other questions about how we can help you preserve your oral health, contact Stubbs Family Dentistry in West Allis, WI at 414-541-8250.