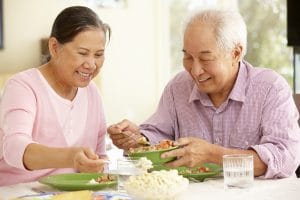 What can you really expect from a procedure to restore your incomplete smile? Is prosthetic dental work capable of doing more than just fixing the cosmetic problems associated with tooth loss? When dental implants are put in place to hold restorations, your treatment can do more for you than you realize. Implant-held restorations are stable enough to help you apply pressure whenever you bite and chew, which means you enjoy valuable improvements to your dental function. At our West Allis, WI dentist's office, we can discuss these benefits of implant-based prosthetic work with you. We can also talk about the long-term benefits of implants when it comes to preventing jawbone deterioration.
Tooth Loss Is More Than Just A Problem For Your Appearance
After losing teeth, people can grow self-conscious about how they look when they speak or laugh. Revealing the presence of a gap between teeth can feel awkward, but the right dental prosthetic can help. What you should know is that the work of restoring your full smile can provide you with more than a confidence boost. By restoring your smile with dental implant-held restorations, we can make it easier for you to bite, chew, and speak the way you did before losing teeth.
Arranging A Smile Restoration With Dental Implants
Before a dental implant it put into place, a careful examination of your oral health and jaw will take place. This allows us to determine the right space and angle for placement. It also provides an opportunity to see if there are any oral health issues that need to be resolved before we can make progress with your smile work. Dental implants are made from biocompatible titanium material – while you heal, your jawbone will actually fuse to an implant to provide remarkable support. Once you have healed to a sufficient degree, a custom appliance will be secured to give you back your complete smile!
Start Enjoying Life With A Restored Smile!
When you have the support of dental implants, you can once again use a bite function that feels natural and comfortable. Having an appliance that is capable of absorbing pressure means that you will be able to evenly apply force whenever you close or release your bite. This makes you less likely to experience TMJ disorder, and it will cause less wear and tear on remaining teeth. Because your implant stimulates the surrounding jawbone tissues when you bite and chew, you can preserve its density and avoid problems with deterioration.
Talk To Your West Allis, WI Dentist About Dental Implants!
Stubbs Family Dentistry is prepared to help patients address concerns that they have about their dental health. If you have been affected by tooth loss, or if there is any other issue that we can help you with, call our dentist's office in West Allis, WI at 414-541-8250.