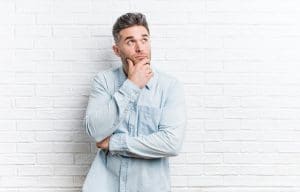 When you review the long-term consequences associated with gum disease, you can understand why preventive periodontal care should be an important part of your oral hygiene routine. People who allow problems with gingivitis to progress to a more severe form of gum disease can be vulnerable to tissue damage affecting their soft tissues and bone supporting teeth, which can lead to tooth loss. It is also possible for periodontal bacteria to spread, which makes you vulnerable to problems in other areas. Our West Allis, WI dentist's office is able to help patients recognize when they have periodontal health issues during routine dental exams. As part of the general dental health support we provide, we can remove the harmful buildup of plaque and tartar that makes a person susceptible to periodontal problems as well as cavities.
Gum Disease Can Have More Impact On Your Health Than You Might Realize
At first, a person who experiences problems with their gums can exhibit signs of gingivitis. When this happens, they may have symptoms that include bad breath, periodontal bleeding, and issues with swelling or gum line recession. At this stage, it is possible to reverse the condition by removing the bacteria causing the problem. However, if this condition is not dealt with in time, more severe gum disease can start to affect you. At this stage, the infection makes you vulnerable to potential tooth loss, it can interfere with your ability to manage other health problems, and it can even put you at a higher risk for poor heart health.
Maintaining Your Periodontal Health Through Daily Care
Each day, you are able to protect your smile by brushing and flossing thoroughly. When you do so, you reduce the risk that you might develop a dental problem that calls for restorative dental work, and you can remove bacteria that cause periodontal health concerns. To make sure your daily habits are protecting your gums, brush and floss against the base of your teeth each time you clean them. Remember that you should be as thorough as possible at all times, as tartar can quickly form in spaces that are not receiving enough attention.
Routine Dental Checkups Help You Avoid Problems With Gum Disease
At every routine dental appointment, your dentist works with you to identify any signs of trouble and address them. These visits also help make people less vulnerable to problems with tooth decay and gum disease, as you will have harmful plaque and tartar deposits removed through a professional cleaning.
Bring Your Concerns About Gum Disease To Our West Allis, WI Dentist's Office
Our West Allis, WI dentist's office is prepared to help our community members fight and prevent oral and periodontal health problems! For more information, call Stubbs Family Dentistry at 414-541-8250.