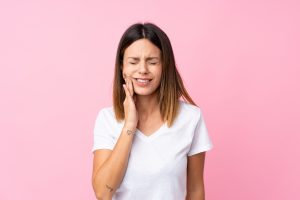 Root canal treatment has a reputation for being one of the more unpleasant dental experiences that you can have. That's because the procedure involves accessing the interior of your tooth that lies deep beneath your gum line. Root canal treatment can be uncomfortable if left in the wrong hands, however, the right dental care situation can create a positive experience. If your tooth needs root canal therapy, then you should move forward with the treatment. In many cases, this is the only way to save your tooth. Just make sure you are entrusting the right dentist with the job.
Why Is Root Canal Treatment Often so Painful?
The root canals of your tooth are located inside the roots. These are the portions of your tooth that are bonded to your jawbone, which holds your tooth in place. To access your root canals, your dentist needs to make a small hole in one of the roots of your tooth. To create this hole, your dentist needs access to the root, which means working around your gum tissue. In even gaining access to the area that needs treatment, your dentist has to work around a lot of sensitive tissues that can cause discomfort for you as the patient.
Cleaning a Root Canal Is a Delicate Procedure
Once your dentist has accessed the roots of your tooth and created a small hole to get inside, your dentist then needs to remove the bacteria and infected tissue from your root canal. Your dentist will then reshape your root canals before filling them with a soft, rubber-like compound called "gutta percha." This treatment removes the dangerous infection from your tooth, and it also prevents future damage and infection from spreading. Throughout this entire procedure, the care and delicacy that your dentist employs will determine the comfort level for you, the patient.
After Root Canal Treatment, You'll Need a Dental Crown
If you've had a dental crown placed before, you know it's a procedure that can take some time to feel comfortable. You may have to wait for your permanent crown and have it reshaped to fit perfectly. Dental crowns are their own restorative procedure, and they're necessary after root canal treatment. After your dentist has removed all of the infection from your tooth, they will want to protect your tooth against future physical and bacterial damage. That's why you'll need a dental crown to complete the restoration.
Michael Flynn Uses Expertise and Care When Administering Treatment
Your dentist matters during difficult restorative treatments. Dr. Stubbs's skill and expertise make procedures like root canal treatment more comfortable for patients. Using precision and effective local anesthesia, Dr. Stubbs seeks to create a better experience for his patients. Schedule an appointment for restorative dental treatment by contacting Stubbs Family Dentistry in West Allis, WI by calling 414-541-8250.