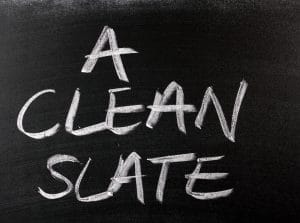 Tooth decay can be upsetting and painful to deal with. Cavities appear as dark spots that are unsightly in appearance, and can also cause serious harm to the structure of your tooth. If you don't make a strong effort to brush your teeth, or you continue avoiding dentist appointments, those cavities can get out of hand, leading to more serious problems. If your teeth have suffered significant damage from bacterial infection or a physical accident, restorative dentistry can help. Dental crowns are restorations that can give your teeth a clean slate.
Dental Crowns Are Used to Cover Damaged Teeth
If you're unfamiliar with the treatment, dental crowns are tooth-shaped restorations that cover and protect damaged teeth. While they can be made out of metal amalgam, dental crowns are often made out of dental porcelain to give them a tooth-colored appearance. Dental crowns are fabricated using measurements of your actual teeth, so they're sure to sufficiently protect vulnerable teeth while fitting comfortably next to your natural teeth. Thanks to their life-like appearance, they blend in seamlessly with the rest of your smile.
Dental Crowns Give Vulnerable Teeth a Clean Slate
In addition to concerns over appearance, cavities also create structural issues for your teeth. Bacteria eats away at dental enamel over time. The infection can cause large holes in your teeth and even spread to the roots of said teeth. While dental enamel is strong and durable, teeth with holes in them aren't. If your tooth structure is compromised, it can increase the risk that your tooth breaks or suffers further infection. Dental crowns cover severely damaged or previously infected teeth to give them a clean slate. You'll be able to bite comfortably again after you get your dental crown.
Dental Crowns Give You a Chance to Save Your Teeth
Dental crowns can give your teeth a clean slate, but the alternative isn't pretty. If you continue to let bacteria grow and infect your tooth to a greater extent, that tooth can eventually reach a point that is beyond saving. If your entire tooth has rotted, it may have to be extracted. In these cases, dental prosthetics can replace a missing tooth, but it's much more comfortable and cost-effective to save your natural tooth.
Get a Custom Dental Crown at Stubbs Family Dentistry
Your dental crown needs to fit comfortably for it to work correctly, which is why individualized care is so important. At Stubbs Family Dentistry, our team will precisely measure your teeth be sure that your dental crown is fabricated to fit you. Schedule your appointment for treatment at Stubbs Family Dentistry in West Allis, WI by calling the office at 414-541-8250.