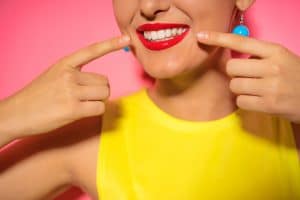 You may have heard about cosmetic dentistry in the past; everyone wants to love the smile they have. Have you actually explored cosmetic dentistry options though? If you think of teeth whitening when you think of cosmetic dentistry, you may be surprised. Cosmetic dentistry encompasses so much more than just whitening. Cosmetic dentistry is an approach that takes the appearance of your teeth into consideration even while caring for their well being. See, you don't have to choose between cosmetic and preventive or restorative dentistry. Cosmetic dentistry isn't just a handful of "extra" procedures. Cosmetic dentistry could affect your smile and help you feel better about the appearance of your teeth, no matter your situation.
There Are Cosmetic Dentistry Treatments for Every Situation
Cosmetic dentistry includes a wide variety of procedures, each taking a special approach to preserve your smile. Teeth whitening, porcelain veneers, dental crowns, and tooth-colored fillings are all cosmetic procedures. Maybe you've suffered a cavity. You want to clean and fortify that cavity, but you also don't want to be left with a noticeable filling afterward. Dental resin can help there. And while dental crowns' primary function is protecting vulnerable teeth, they still need to blend in to the appearance of the rest of your healthy teeth.
If You Are Interested in Improving the Quality of Your Smile, There Are Treatments for That Too
Maybe you don't need a dental crown or a filling. Perhaps your teeth are perfectly healthy. However, if you have teeth with irregularities in them, this may prevent you from feeling your best about your smile. Dental veneers are a great option in that case. Your dentist will bond thin layers of dental porcelain to the front of your teeth to create a uniform, bright smile. Teeth whitening is another option to combat common staining.
Cosmetic Options Are Waiting for You, Just Ask Your Dentist
If you'd like to improve the quality of your smile, or if you need a restorative procedure that doesn't distract from the rest of your teeth, talk to your dentist about cosmetic dentistry options. Dr. Stubbs provides a full range of cosmetic services and consultations for patients. To make a cosmetic appointment with Dr. Stubbs, contact Stubbs Family Dentistry in West Allis, WI at 414-541-8250.