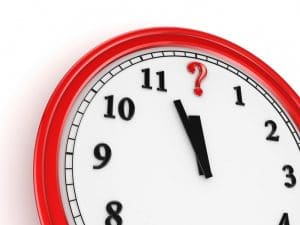 When was the last time you saw your family dentist? Were bell bottom pants in fashion, for the first time? Did phones only come attached to the wall? While those may be extreme examples, the fact is that if you have not yet seen your dentist this year, then you are already overdue for a preventive appointment. The vast majority of people need to see the dentist at least twice a year for regular checkups and dental cleanings. So, if you haven't seen your dentist in 2017, it's time to schedule your dental visit.
Are You Overdue for a Cleaning?
If you are overdue for a dental cleaning, your smile could be at risk of developing cavities, gum disease, and other dental issues. Eventually, a lack of proper preventive care can even lead to painful tooth infections or tooth loss.
To help protect your smile, it is important to schedule regular checkups and cleanings with your family dentist. These are fast and affordable ways to help protect your smile.
Do You Suspect Smile Trouble?
Of course, there are several reasons you might need to see your dentist even more frequently. If you have already developed a cavity, gum disease, or another issue, you likely need restorative treatment to help improve your comfort and to protect your teeth.
Prompt treatment of restorative issues is the best way to prevent worsening discomfort, or even the need for extensive treatment, like root canal therapy or extraction.
Could You Use Cosmetic Treatment?
Another reason to schedule a dental visit, though, is if you would like to enjoy a younger-looking or simply more beautiful smile. Cosmetic dental treatment makes it possible to address most imperfections with beautiful and natural-looking restorations. Best of all, many of the treatments are quickly completed, which means you could soon be smiling more confidently!
Need to Schedule Preventive Treatment?
Dr. Stubbs can help protect your smile through preventive dental treatment. To schedule a preventive visit with Michael E. Flynn, DDS, call our office at 414-541-8250. Our office gladly welcomes patients from West Allis, Brookfield, Wauwatosa, and all Western Milwaukee communities.