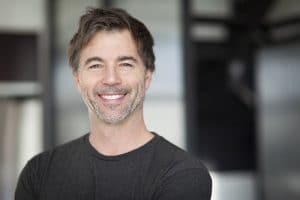 Have you postponed a visit to your dentist's office, because you are worried that you need restorative treatment? Are you concerned that you will leave the office with noticeable metal dentistry, or worse, an uncomfortable restoration that makes eating less enjoyable? Well there is no reason to worry when it comes to modern dental restorations. In fact, restorative dentistry can actually help to improve your comfort and your confidence. If you are struggling with a dental issue, the sooner you see the dentist the less likely you are to need extensive treatment, much less to develop a painful tooth infection. So why not schedule a restorative visit today, rather than waiting, or continuing to worry? You could begin smiling again soon, with a modern dental restoration like a dental crown or filling.
How Can a Restoration Help You Smile Again?
Sensitivity and discomfort are common warning signs that the smile is in trouble, and the most common cause for dental discomfort is cavities. They are so common that some studies actually indicate close to 90 percent of adults will suffer from them!
Fortunately, modern restorations can be made to look natural and feel comfortable, allowing patients to continue smiling confidently and chewing comfortably even after restorative treatment. In the case of most dental cavities, a simple tooth-colored filling can usually help to prevent further wear, as well as infection.
For chipped, cracked or otherwise damaged teeth, the dentist is likely to recommend a dental crown. Crowns can be made of durable and stain-resistant dental porcelain, to help create a natural-looking restoration that is also incredibly sturdy.
Do You Need Restorative Treatment?
Tired of suffering from dental pain when your try to eat? You can schedule a restorative consultation with Flynn Dentistry, by calling Michael E. Flynn, DDS, in West Allis, WI today at 414-541-8250.