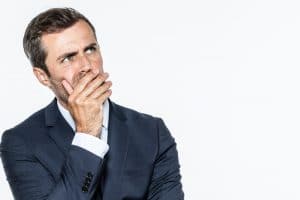 Did you set out to spend 2017 enjoying great oral health? If so, you may have been a bit more diligent about brushing your teeth, lately, and even promised yourself to see the dentist this year. Unfortunately, many people develop bad dental habits without even realizing they could be putting their smiles in jeopardy. If you really want to protect your smile, make sure you're not sabotaging your own smile's health with habits that could be bad news for your teeth or gums.
How Often Do You Floss?
Flossing is one of the simplest ways you can help to protect your smile, yet many adults admit to flossing only occasionally, if at all. If you want to prevent unsightly tartar buildup, which can then lead to cavities or even gum disease, it's important to floss your teeth every day. With practice, flossing should only take a few minutes.
Do You See the Dentist Regularly?
How often do you see the dentist for routine checkups and cleanings? Most patients need cleanings at least twice a year, to adequately prevent cavities and other dental problems. That said, some people require more frequent cleanings, either due to hygiene or dietary factors, or even because of genetic factors, which make some people predisposed to dental decay.
If you have been diagnosed with gum disease, you will likely need frequent cleanings to help restore your gums' health.
How Much Sugar Do You Consume?
The amount of sugar you consume on a regular basis can also impact your oral health. If you want to avoid cavities and the restorative treatment they will require, it's best to limit your sugar intake. This means reading every label before you purchase any prepackaged foods or drinks, since even seemingly healthy options are often high in added sugar.
Want to Enjoy Great Oral Health?
Preventive care is key to prolonging great oral health. If you are ready to schedule your next preventive visit, call Michael E. Flynn, DDS, in West Allis, WI today at 414-541-8250.