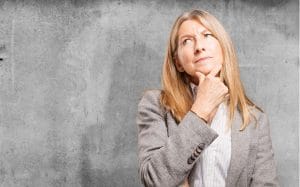 Did you lose a tooth in 2016, or have to schedule an extraction to deal with an abscessed or otherwise damaged tooth? If so, are you determined to complete your smile in 2017? While dentures might be the first option that comes to mind, there are many compelling reasons to consider the more secure alternative treatments that prosthetic dentists can offer. Dental bridges and dental implants are two secure ways to complete a smile. Why not find out how they could improve your confidence and comfort, as well?
What Makes Dental Bridges Unique?
Unlike unsupported dentures, which can shift while chewing, creating embarrassment and often discomfort, dental bridges are designed to offer added security and stability. They do so through the use of dental crowns, which are attached to a patient's remaining teeth, in order to stabilize a replacement tooth.
In doing so, a bridge does precisely as its name implies, and helps to bridge a gap that was created by tooth loss. Bridges are often used to address a single lost tooth or a few, but they can also be used to help support either partial or full dentures, making them a versatile choice that's appropriate for many patients. Plus, they are affordable and can often be completed quickly. They're also cosmetically pleasing, thanks to the natural-look of today's porcelain dental crowns.
How Are Dental Implants Different?
Dental implants are even more stable, though, and that is because they are the only prosthetic that actually uses a biocompatible piece surgically inserted into the jaw, in order to stabilize a replacement tooth or a denture.
While implants take more time to complete due to the surgery that is involved, they are also the most permanent form of smile completion, and therefore a great option for patients whose smiles can support them.
To determine if an implant could be right for you, schedule a consultation with your restorative dentist.