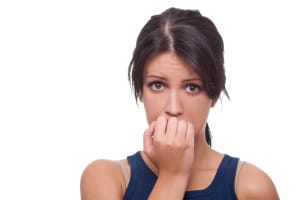 The only thing worse than finding out you have an infected tooth may be receiving the news that you need a root canal. First of all, we understand that scheduling your root canal therapy to save your tooth may cause you some serious anxiety. However, we would like to provide you with much-needed knowledge that will combat the negative things you've heard about this restorative treatment over the years. You see, root canals are actually easy to sit through and extremely effective. Ready to learn more, so you feel comfortable with the idea of rescuing that tooth of yours? Read the following:
You Shouldn't Worry About Root Canal Therapy Because…
It's Discomfort-Free
If you're worried about your root canal therapy, it will not surprise us to discover that your only reason is a fear of discomfort. There is a commonly spread myth about treatment that causes an extraordinary amount of nervousness in patients who can truly rest easy about their upcoming visits. You see, we will numb your tooth. We will also numb the tissues surrounding your tooth. Though the treatment will require more time than a dental filling, you will enjoy comfort throughout your appointment.
Treatment Ends Your Infection
About that discomfort you've been worried about – if your tooth is seriously infected, you may already be experiencing some pain as a side effect. What you should not worry about is the treatment that is going to clear the infection and save you from losing your tooth. What you may want to consider feeling strongly about is saying, "Yes" to root canal therapy. We will remove the source of your pain, so you can return to comfort and optimal daily functioning.
You Definitely Need It
Wondering why it's so important to end your infection? While you may be able to manage the discomfort for a period of time, the problem will dramatically worsen if you choose not to schedule root canal therapy. Here's the problem: Your dental pulp is infected, which is the tissue lining the inside of your tooth (including your roots). This tissue cannot clear the infection or heal, so we need to remove it. If you leave it as is, you may experience severe complications like an abscess. Consider how much more complicated the problem can become and choose a comfortable root canal treatment instead.
ABOUT YOUR WEST ALLIS, WI COSMETIC DENTIST:
Located in West Allis, WI, Michael E. Flynn, DDS, and his talented team of dental care professionals proudly welcome patients from West Allis, Brookfield, Wauwatosa, and all Western Milwaukee communities. To learn more, or to schedule your next appointment, call Stubbs Family Dentistry today at 414-541-8250.