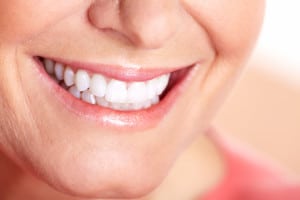 Have you been hiding your smile because you have open spaces that embarrass you? Patients who have experienced tooth loss know firsthand how overwhelming this oral concern can become. What may begin as mild embarrassment can evolve into something that controls a large portion of your daily life. You may have difficulty eating the foods you usually enjoy. Getting yourself to form words the way you used to may be impossible, causing you to back out of social engagements. Rather than feeling negatively toward your smile, we encourage you to learn more about teeth replacement, so you can smile away and enjoy the excellent quality of life you deserve. Not quite sure what to expect? Learn more about your options:
Tooth Replacement Benefits
Missing one tooth, several teeth, or even all of your teeth will truly transform your life – but it is not a welcome transformation. Even one open space may make it hard to speak, eat, and feel good about your appearance. Teeth replacement will certainly make you feel much better about the way you look. But have you considered the far-reaching benefits of this restorative solution? We invite you to consider the following benefits for a little motivation:
Replacing your tooth will improve daily hygiene – you will no longer suffer from food debris becoming stuck in the open space
Teeth replacement will prevent your teeth from becoming misaligned – an open space provides an area for remaining teeth to shift if not filled
You need every single one of your teeth for effective, comfortable chewing – replacing your missing tooth or teeth will improve your nutrition
Even one open space may also result in speech problems – enunciate your words effectively by replacing your teeth
Replacement Options
Modern dentistry offers patients a variety of beautiful, sleek, comfortable options for teeth replacement. Whether you are looking for removable prosthetics or something that will remain in place long-term, ask us more about the following prosthetics during your next visit, so we may guide you toward the proper solution:
Dental Implants
Dental Bridges
Complete Dentures
Partial Dentures
ABOUT YOUR WEST ALLIS COSMETIC DENTIST:
Located in West Allis, WI, Michael E. Flynn, DDS, and his talented team of dental care professionals proudly welcome patients from West Allis, Brookfield, Wauwatosa, and all Western Milwaukee communities. To learn more, or to schedule your next appointment, call Stubbs Family Dentistry today at 414-541-8250.