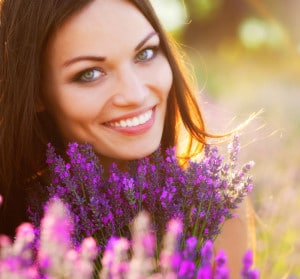 Do you ever stare at your smile in the mirror, wondering if there's anything you can do about the esthetic imperfections that cause you to feel embarrassed? Perhaps you have a hunch about certain cosmetic treatments that may offer you improvements but you are not even sure where to begin. Rather than pondering these questions while continuing to feel less than confident in your appearance, we encourage you to schedule a free cosmetic consultation with us. By speaking with you one-on-one about your smile goals, we may begin guiding you toward the appearance and confidence you deserve.
Learning About Your Likes
During this initial consultation, we will sit down with you to discuss what you do and do not like about your smile. Keep in mind, this is a collaborative effort, so you will be involved in every choice for improvements. We will explain your treatment options and will even be able to show you examples of what your smile may look like after cosmetic treatment. This will provide you with the knowledge you need to make a decision you feel good about.
Your Treatment Options
During your free cosmetic consultation, we will go over the types of treatments we offer and how they may improve your smile. For a preview, learn more about our cosmetic services with the following explanations:
White Fillings: Some patients come to us with amalgam fillings that have darkened the appearance of their teeth. Or, they suffer from cavities and would like to avoid metal fillings. We may replace amalgam or place fresh tooth-colored fillings so your teeth look as though they never suffered from tooth decay.
Porcelain Veneers: These ceramic shells offer a natural appearance and cover the visible portions of your teeth. We will bond them to your teeth, helping you achieve a whiter smile. Veneers also fill spaces, camouflage minor to moderate damage like chips, and allow you to customize the shape of your teeth.
Dental Crowns: For severe cosmetic damage, we may suggest all-ceramic crowns for a natural finish and complete coverage, support, and esthetic improvement when veneers are not sufficient.
Teeth Whitening: We offer at-home whitening treatment, so you can achieve a whiter, brighter smile in the comfort of home.
ABOUT YOUR WEST ALLIS COSMETIC DENTIST

:
Located in West Allis, WI, Michael E. Flynn, DDS, and his talented team of dental care professionals proudly welcome patients from West Allis, Brookfield, Wauwatosa, and all Western Milwaukee communities. To learn more, or to schedule your next appointment, call Stubbs Family Dentistry today at 414-541-8250.