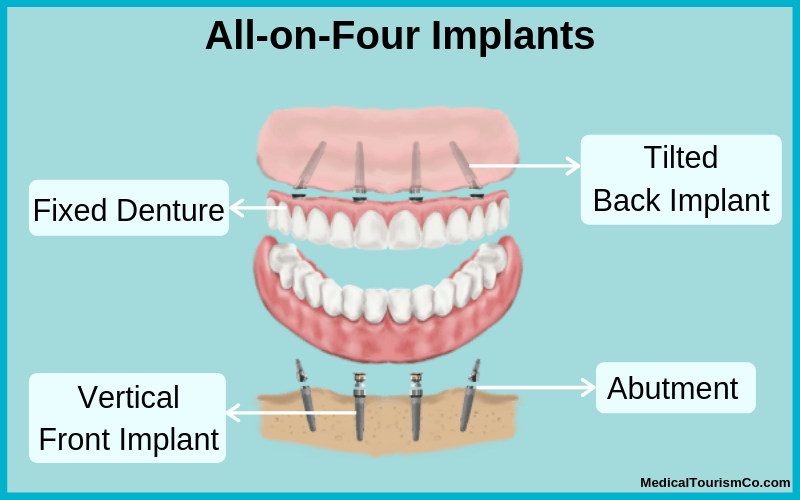 Failing teeth? Unhappy with your smile? All-On-4 Denture Technology is here at Stubbs Family Dentistry
Are you faced with loosing your teeth due to neglect, dental cavities, or gum disease? Are you dreading having to wear dentures that fall out of you mouth and prevent you from tasting food fully? Are you dreading having your facial feature appear "sunken in" or "shriveled" because you no longer have teeth to fill out the lower half of your face? Are you resigned to become like parents or grandparents who wore dentures?
This doesn't have to be your future. For patients faced with loosing all teeth or all teeth in the upper or lower arch, Stubbs Family Dentistry offers All-on-4 Implant Retained Dentures. An All-On-4 Implant Retained Denture is an implant retained denture which does not come out of your mouth on a daily basis. No more taking your "teeth" out at night, no more embarrassments with a denture falling out at inopportune moments, no more difficulty chewing with loose plates, better ability to taste food as you used to be able! Dr. Yvonne Stubbs works with a local surgeon who is able to provide IV sedation during surgery to remove teeth and place 4 to 6 implants. At the time of surgery, you will receive a temporary, transitional fitted implant retained denture to allow the implants to heal with the supporting bone, allowing you to continue to function and smile. Then after a period of about 4-6 months, allowing the bone to fuse to the implants, Dr. Stubbs will work to create the smile you have been dreaming about with her superior-quality dental lab partners, providing the finished screw-retained implant supported denture. You will be involved in the process, being able to choose gingiva color to match the color of your natural gum tissue, and of course, tooth color. Go as white as you want!


Dr. Stubbs recommends all patients who receive All-on-4 Implant Retained Dentures to return to Stubbs Family Dentistry with her highly trained, experienced hygienists for 6 month to annual maintenance cleanings of Implant Retained Dentures. Hygiene schedule will vary depending on patient's ability to maintain adequate home care to keep implants healthy in the bone.
At Stubbs Family Dentistry, we strive to be able to provide start to finish treatment and maintenance care in between for all our patients. Thank you for your confidence in Dr. Stubbs and her team.