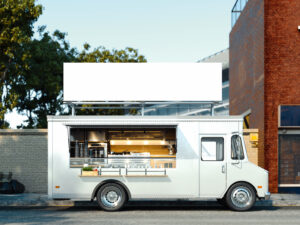 On Friday, September 2, visitors to the Farmer's Market in West Allis can dine out on food from popular Milwaukee food trucks! The Food Truck Friday event packs in popular mobile eateries, creating a fun dining atmosphere at this fresh food shopping destination. The different fares available enhance what is already a fun way to meet with community members and stock up on locally sourced essentials and treats.
A farmer's market can be a great destination when you want to stock up on fresh produce and enjoy a nutrient-rich diet. Smart choices regarding what you eat contribute to your overall efforts to protect yourself against oral health threats. To further support yourself, be sure to keep up with good oral hygiene habits, and remember to see your dentist regularly for support! Our West Allis, WI dental practice is here to help you sustain a healthy smile, and we can offer different services to those who want to make meaningful smile changes.
When:
The next Food Truck Friday event at the West Allis Farmer's Market is happening on the evening of Friday, September 2. The event is scheduled to last from 5pm until 8pm.
Where:
The event is being hosted at the West Allis Farmer's Market, which is located at 6501 W. National Ave., West Allis, WI 53214.
Activities Include:
During the Food Truck Friday event, shoppers at the West Allis Farmer's Market can enjoy dinner from one of the many popular Milwaukee food trucks on hand to serve different tasty treats! You can pick up a fun and enticing meal before gathering fresh groceries to use in preparation for your next great dish.
For More Information:
To find out more about this upcoming special event, please click here.
Rely On Smile Care From Our West Allis, WI Dentist's Office!
The variety of fresh fruits and vegetables for sale at your local farmer's market will help you maintain your general health. A smart diet also benefits your smile. Remember that a combination of the right meals and snacks is important for your teeth, but you also need to rely on good oral hygiene efforts as well as thorough brushing and flossing to maintain good dental health! For more information, or to set up an appointment for a dental exam, please reach out to Dr. Stubbs in West Allis, WI, by calling (414) 541-8250.