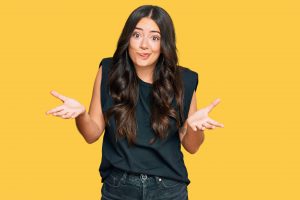 Once a cavity forms, your dentist will have to care for you to stop the progression of decay. Someone who is slow to schedule treatment can experience more damage to their enamel, and that can lead to complications and the need for a larger restoration. Our West Allis, WI dentist's office is ready to help you if you need to arrange restorative dental work. We can make sure bacteria and infected tissues are completely removed, and in some cases we can take care of a more serious cavity by providing root canal therapy in the office. Remember that in time, a cavity will do so much harm that our only treatment option can be extracting and replacing your tooth!
Dealing With The Permanent Damage Done By A Cavity
Even if you receive care for a cavity shortly after one forms, you will need some form of protection for your tooth structure. Unfortunately, our teeth cannot heal and naturally address the harm done by a cavity. Fortunately, with the right restoration, your tooth will be safe! Both fillings and crowns provide long-term protection, and they can preserve your appearance by matching the color as well as the texture of your enamel. Your dentist will determine if you need a filling or crown after evaluating the harm done by your cavity.
Receiving Your Filling Or Crown
Will you need a dental filling when you go in for a procedure, or will your dentist instead place a dental crown? This is something we will determine as we evaluate your tooth structure. Before committing to using a filling (the more conservative treatment option), we need to be confident it will offer enough support to your tooth If this is not the case. Fortunately, while crowns take more space and require more preparatory work, they provide you with more support when you have a larger cavity. To protect your restoration, keep up with good habits like brushing and flossing, and attend regular exams so that your dentist can make sure your filling or crown is still in good condition.
Good Long-Term Habits To Practice If You Want To Avoid More Cavity Trouble
You reduce your risk for cavity complications when you schedule regular dental exams. This is because you create opportunities for your dentist to look you over and determine if you might require treatment for a cavity that you have not yet noticed. If you have, treating it with a filling will stop your risk for complications. These visits also help you avoid difficulties with cavities, as they provide helpful teeth cleanings that remove the bacteria that can cause decay to occur.
Your West Allis, WI Dentist Can Help You Keep Your Tooth Healthy After A Cavity
Our dentist's office in West Allis, WI is prepared to help patients when they need treatment with a dental filling or dental crown. To find out more, please contact Stubbs Family Dentistry at 414-541-8250.