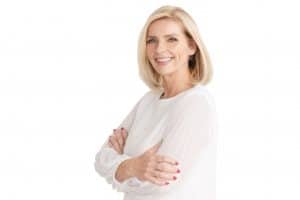 While losing a tooth is a serious concern, it is not a problem you are helpless to address! To restore your complete smile and improve your bite function, talk to your West Allis, WI dentist about restorative treatment with a dental implant-held prosthetic tooth. Dental implants provide exciting benefits for people who are looking into treatment to restore their full smile. The implant itself is set into your jawbone to hold the replacement tooth that you receive. When it is present to secure this tooth, you can count on security and stability that improves your bite function, and you can benefit from stimulation in your jawbone that protects it against deterioration.
Your Incomplete Smile Can Affect You In Several Frustrating Ways
A noticeable smile gap can be a big problem for you. Unfortunately, it can be just one problem of many if you do not do something about tooth loss! You can have a harder time biting and chewing different foods, an issue that can lead to wear and tear on remaining teeth, an increase of stress on your jaw joints and muscles, or a limited diet. As time passes, you can have a more difficult time preventing tooth loss. You have to work against a loss of support for teeth next to your gap, and you can lose density in your jawbone in the area where tooth loss occurred. Fortunately, these issues can be remedied when you have a lifelike restoration held in place with a dental implant!
Restoring Your Smile With An Implant-Held Restoration
Dental implants are small posts made from a biocompatible titanium material. After your dentist confirms you are a good candidate for treatment, they will find the right position and angle for the post and have it set in place. While you heal, the surrounding bone tissues can actually bond with the implant and provide lasting support. Once you are ready, your dentist will fit the custom restoration on your implant and restore both your bite function and your appearance!
We Can Make Plans To Remove And Replace A Problem Tooth
When you have an advanced cavity or badly injured tooth, it may be necessary to extract it. This is only recommended when there is not a procedure that can successfully restore the tooth's health. When we move forward with this treatment approach, we can make sure your tooth is safely removed, and that you receive a restoration that provides oral health support as well as cosmetic benefits.
Talk To Your West Allis, WI Dentist About Prosthetic Dental Work
Through the right prosthetic dental treatment, we can restore your incomplete smile, give you more bite support, and protect you against jawbone deterioration! If you would like to find out more, contact Stubbs Family Dentistry in West Allis, WI at 414-541-8250.