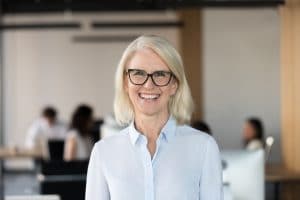 Tooth decay is a common problem, but it is not one that you should disregard. Even with good daily brushing and flossing habits in place, people sometimes find that they need treatment for a cavity. At our West Allis, WI dentist's office we can perform treatment to remove infected tissues before properly and permanently restoring your tooth. With the right treatment, trouble with decay can be fully put behind you. It should be noted that a cavity that is ignored can eventually cause a tooth infection to occur, and can even make an extraction necessary! If you find yourself in need of treatment for a severe cavity, we can discuss treatment options to restore your oral health and full smile.
How Much Trouble Can A Cavity Really Cause?
If no action is taken, a cavity will become a serious threat to your tooth, and to your smile. However, if the problem is caught early, treatment can occur while the damage is limited. Cavities are concerning because they will keep growing and harming more of your tooth structure once they form. While good daily habits can stop minor damage from becoming worse, brushing and flossing will not help if a cavity is already present. Fortunately, once your dentist is aware that something is wrong, the infected area of a tooth can be removed before a permanent dental filling or dental crown is put in place. To lower your risk for complications from decay, schedule regular dental exams so that your dentist can routinely look out for evidence of active cavities.
Scheduling Restorative Dental Work
After identifying a cavity, your dentist will explain its severity and recommend treatment. Smaller cavities are treated with dental fillings. Fillings only cover a small amount of space while leaving the rest of your tooth structure alone. If too much damage occurs, this restoration will not provide enough support. Fortunately, we also provide dental crowns. While crowns demand more preparatory work before placement, they are able to provide lasting support as they completely cover a tooth above your gum line.
Arranging Treatment When A Cavity Makes Tooth Extraction Necessary
A severe cavity is able to damage a tooth so severely that there is no way to save it. After extracting the tooth, we can start planning the restoration of your smile with a dental implant-held replacement tooth. Implants act as anchors the secure your restoration to your jawbone. In addition to making biting and chewing easier, implants will help patients preserve their oral health by stimulating their jawbone tissues. This protects against the deterioration of the bone, a problem that can occur after tooth loss.
Talk To Your West Allis, WI Dentist About Tooth Decay
Stubbs Family Dentistry is ready to help individuals deal with tooth decay. To learn more about our restorative services, or to bring up any other concerns you might have, call our West Allis, WI dentist's office at 414-541-8250.