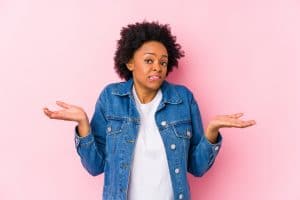 If you have recently lost a tooth, or if you are missing several teeth, you should be concerned about the impact your incomplete smile will have on your life. The immediate changes tooth loss can cause include concerns about your appearance and problems with biting and chewing. What you should know is that your problems with tooth loss can worsen in time, as you can begin to struggle with aches and pains while eating and speaking, you can lose more teeth, and the loss of jawbone mass can make treatment more difficult. At our West Allis, WI dentist's office, we can help you avoid these problems by planning restorative dental work that includes dental implant placement and restoration. Implants have changed the experience patients can have after replacing lost teeth. In addition to improving your bite function and smile, they can actually keep you safe from jawbone deterioration!
How Dental Implants Help Patients Regain Full Smiles
Dental implants are not visible once your smile has been restored. They have a role that matches the one roots play for your natural teeth. In fact, care is taken to identify where a lost tooth's roots were located and place your implant in that space. When you heal from placement, the surrounding jawbone tissues will actually fuse with the post to provide lasting stability. Once work to address your tooth loss is done, you can do more than just smile with confidence. Thanks to your implant's support, you can also trust your restoration to aid you in biting and chewing!
A Dental Implant Provides Support To Your Custom Restoration
The first part of your treatment will consist of an evaluation to both ensure you are ready to receive an implant and determine where it should be located. Individuals who wait to schedule treatment for tooth loss may discover that they need to have more preliminary work done, as jawbone deterioration can affect the placement process. Once you are approved, you will have your placement arranged, followed by a period of healing to let you recover. At the recommended time, you will return to us to have your custom restoration put in place! In addition to using dental implants to replace individual teeth, we can use multiple implants to help patients who need to address several lost teeth.
Caring For Your Smile After Restorative Treatment
Stay current with preventive dental care after you have undergone dental implant placement. By doing so, you will continue to receive updates on the status of your past restorative work as well as your natural teeth. You should continue to practice good oral hygiene habits on a daily basis after treatment. This protects you from a possible infection around the implant post.
Talk To Your West Allis, WI Dentist About Implant Dentistry
Stubbs Family Dentistry is prepared to help patients who are ready to deal with the gap (or gaps) in their smile! To learn more, call our dental office in West Allis, WI at 414-541-8250.