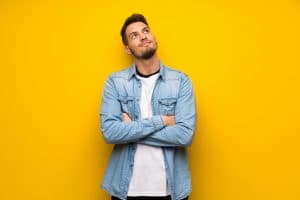 When you arrange restorative dental work, you can be relieved to know that an active problem will be treated before it has the opportunity to worsen. A problem like tooth decay can cause serious harm to your tooth structure, and it can lead to problems with infection that cause discomfort and sensitivity. The relief you feel at having a problem addressed may be affected by a new concern – how will restorative dentistry affect the way you look? At our West Allis, WI dentist's office, we can provide care that addresses your oral health while still preserving your appearance. A custom dental crown or dental filling that looks like your natural tooth structure can be provided to you so that your smile is not altered by treatment.
Cavities Cause Permanent Damage To Teeth
Even though cavity treatments can restore your appearance, it is important to remember that the cavity itself causes permanent harm to your tooth structure. This is one reason preventive dentistry is something to make a priority – if you want to avoid irreversible damage to your enamel, you should make sure you completely avoid cavities.
Are Smile-Friendly Restorations Available?
If you need work done to restore a tooth, we can discuss the placement of a filling or crown that imitates your healthy enamel. Resin fillings match the color and general appearance of enamel, and they can also bond to the surface of your tooth to provide lasting support. If our goal is to restore the health and look of a tooth affected by an advanced cavity, we can provide a crown made from porcelain. With that said, it can be beneficial to choose a metal restoration when restoring one of your back teeth. This is because these teeth, in addition to being harder to see, can undergo more pressure when you chew, making extra support important.
Thanks to dental implants, a smile-friendly restoration can also be effective at restoring your smile if you have experienced tooth loss. Dental implants act like artificial roots for replacement teeth, which means your restoration will also be able to help you bite and chew after treatment.
You May Need Treatment For An Infected Tooth
When a cavity grows too severe, endodontic work can be necessary in order to fully restore it. This typically means a root canal procedure is needed. When appropriate, our practice can discuss your options for treatment if this becomes an issue. Acting quickly to resolve an infection means you spend less time in pain, and it also means avoiding further complications that could affect your health.
Schedule Your Cavity Treatment With Your West Allis, WI Dentist's Office
When it is necessary to perform cavity treatment, our West Allis, WI dentist's office is ready to help you! To find out more about our restorative and general services, please contact Stubbs Family Dentistry in West Allis, WI at 414-541-8250.