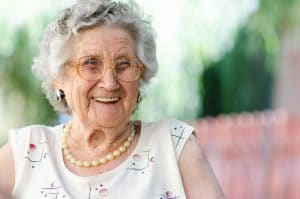 Dental implants are a popular option for tooth replacement. As an adult, there are a number of reasons why you might lose a tooth. Over time, bacteria can take their toll and destroy your tooth. You may also simply be the victim of an accident that causes you to lose a tooth. In any case, you need a dental prosthetic to undo the damage. Dental implants offer structure, support, and esthetic that completely replaces your missing tooth. Finding the right type of dental implant for your situation is a matter of finding the right dentist.
A Single Dental Implant Can Effectively Replace a Missing Tooth
Dental implants are biocompatible titanium posts that your dentist can use to replace a missing tooth. These posts are surgically implanted into your jaw bone, recreating the structure that tooth roots have. Roots hold your tooth in place and give it strength as you chew food. Without tooth roots, you may experience shifting and a weakened bite. A single dental implant can completely replace your missing tooth and offer stabilization for your jaw bone, and your bite overall.
Multiple Dental Implants Can Stabilize Dentures
A single dental implant isn't the only implant option you have when recovering from tooth loss. What if you've suffered significant tooth loss? Your jaw bone probably can't handle the surgery required to replace all of your missing teeth. In cases where you've lost most of your teeth, your dentist may recommend dentures. Dentures look and feel like natural teeth, but they often aren't as stable as dental implants. The solution? Multiple dental implants can be used as a base to stabilize dentures. With the implants in place, your dentures will sit comfortably in your mouth, and you'll enjoy more bite power than before.
The Dental Implant Skills of Your Dentist Make the Difference
Dental implants are revolutionary tools in the fight against tooth loss, and the effectiveness of your dental implant comes down to your dentist. Who is the person recommending dental implant surgery and placing these prosthetics? The surgery itself isn't the only part of the process. You'll need a friendly person who can answer your questions and help you feel good about surgery beforehand. You'll also want a capable dentist creating the dental crown to cap your prosthetic. Skills and experience matter before, during, and after the procedure.
Dr. Stubbs Is an Implant Dentistry Expert
Michael Flynn knows how valuable dental implants are to patients, so he takes the process seriously. He has completed multiple implant continuing education courses domestically and abroad. His is a name you can trust for dental implants. Schedule a dental implant consultation at Stubbs Family Dentistry in West Allis, WI by calling 414-541-8250.