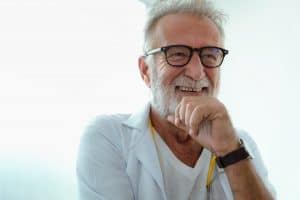 If you've suffered tooth loss as an adult, you may have learned how to cope with the issue. Tooth loss causes subtle lifestyle changes, and it can cause pain as well. If you've learned to live with missing teeth in your mouth, you may actually be allowing other problems to develop. Tooth loss doesn't happen in a vacuum. It is often the result of serious decay and neglect. If you haven't addressed the problems that caused the tooth loss, you may be in for more pain. Simply missing teeth can cause its own problems as well. It's time to explore how a replacement tooth would change your life.
Tooth Loss Isn't the End of the Road
If you have significant cavities, and bacterial infection has caused you to lose one or several teeth, you need to be sure that you've removed this bacteria. Your dentist can clean your teeth and gums, disrupting plaque formation and halting tooth decay. However, leaving missing teeth causes problems as well. The gaps in your mouth allow your other teeth to shift and fill the space left behind. This can create an awkward, uneven bite that causes added wear on your remaining teeth. You need to address your tooth loss and the underlying causes before you can fully recover.
Dental Implants Offer a Comprehensive Recovery from Tooth Loss
Dental implants can help you recover after tooth loss. Implants are titanium posts that your dentist surgically places in your jaw bone. This strengthens your jaw bone and gives you a sturdy foundation for a restoration. Your dentist will then add a dental crown atop the implant to complete your aesthetic and functional recovery from tooth loss. Before this process, your dentist can also evaluate and address any areas of decay that can worsen the effects of your tooth loss.
Talk to Michael Flynn DDS About Dental Implants Today
When you set out on the road to recovery from tooth loss, you need a partner who is ready and able to help. Dr. Stubbs is a knowledgeable dentist with years of experience. He can create and place a dental implant that allows you to avoid future health effects from tooth loss. To schedule an appointment for a consultation, contact Stubbs Family Dentistry in West Allis, WI at 414-541-8250.