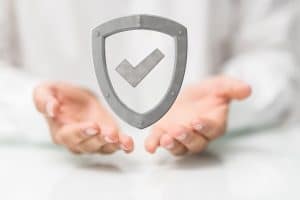 When you've got a weak or vulnerable area, you want to protect it. If you leave this spot exposed, more damage can compound. Why treat your teeth any differently than you would the rest of your body? If you're experiencing pain in a tooth, it could be caused by decay. Until you address the plaque buildup in and around your tooth, the tooth's condition will only worsen. You need to clean and protect this tooth. You need a dental crown. Dental Crowns cover severely damaged teeth and allow you to recover.
Your Dentist Has to Clear Away the Damage Before You Receive a Crown
The first step in allowing your tooth to recover is removing the bacteria. When you develop a serious cavity, bacteria has worked its way deep into your tooth. This causes decay and compromises the structural integrity of your tooth. Before your dentist can provide you with a crown, he or she needs to thoroughly remove the bacteria, clean the exposed area, and lightly shape the tooth to prepare it for the restoration.
Your Dental Crown Is Custom-Fitted for Your Tooth
To create a long-lasting, personalized restoration, your dentist will take precise impressions of your damaged tooth, as well as the surrounding area. This way, your dental crown fits perfectly atop your damaged tooth and alongside your remaining teeth. The end result is a restoration that matches the aesthetic of your teeth, so no one needs to know that you've had treatment.
Local Anesthesia Makes the Process Relatively Painless
You don't need to worry about the process of having your tooth cleaned and measured. Your dentist can provide you with local anesthesia so that you don't experience pain during the cleaning. After your impressions have been taken, a lab technician will fabricate your crown, and you'll be ready to protect your tooth.
Flynn Dentistry Delivers a Quality Crown Experience
Dealing with tooth decay and damage can be tough. You need a skilled partner in the process. Dr. Stubbs can walk you through your options for recovery and provide high quality treatment throughout the process. Schedule your consultation or appointment with Dr. Stubbs Family Dentistry in West Allis, WI by calling 414-541-8250.