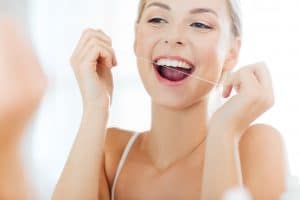 Savvy consumers know how to get the most out of their investments — by caring for those things consistently, rather than waiting for a problem to develop. You wouldn't allow your car or home to fall into disarray before you did anything about it. You would take proactive steps to make sure the things you value stay in top condition. You should treat your oral health like a prized investment. After all you can't just buy replacement teeth (though dental implants can come close). You have to keep your original teeth healthy, and the best way to do that is with preventive care. If you take preventive steps with your oral health, you'll enjoy the benefits all throughout life.
Preventive Oral Healthcare with the Use of X-rays
The biggest preventive step you can take is to schedule biannual appointments with your dentist. These checkups and cleanings allow your dentist to use their tools to keep your teeth in proper condition. On such modern tool is the dental x-rays. X-rays provide detailed imaging that looking with the naked eye cannot. Using x-rays, your dentist can examine the structural health of your teeth and jaw bones. This gives her or him a better idea about what's going on, not only on the surface of your teeth, but beneath as well.
Laser Cavity Detection Can Also Serve as a Vital Preventive Tool
Another incredible modern dental tool is the laser cavity detection device. Using the power of fluorescence, your dentist can actually see and predict cavities and lesions that have formed underneath the surface of your teeth. Early detection allows your dentist to treat the cavity before it becomes more serious.
Trust a Dentist Who Uses the Latest Available Technology
Does your current dentist utilize the latest technology to provide you with the best care possible? If not, it's time to turn to a dentist that embraces the tools of the trade. Dr. Stubbs and his talented team are determined to provide you with the best oral healthcare experience by using all of the modern tools at their disposal. Make your next dental check up appointment with Dr. Stubbs Dentistry in West Allis, WI by calling 414-541-8250.