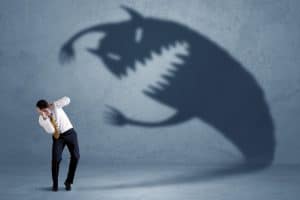 Tooth loss as an adult is scary. Replacing those missing teeth doesn't have to be. When you experience tooth loss, you may be in shock. It could also be something you've seen coming for a while. If you fail to properly care for your teeth, they will suffer from decay, and you could end up losing them if nothing is done to get rid of the bacteria causing the problem. Whatever the reason, if you've lost one or some of your teeth, it's time to get your teeth back to their original, healthy look. Dental implants provide a comprehensive teeth restoration that leaves you with nothing to fear. Implants don't just replace the appearance of your tooth, they replace the root.
Dental Implants Are Simple in Nature, But Provide Tons of Benefits
If you're unfamiliar, a dental implant is a small titanium cylinder that is fixed where your original tooth was. Once the implant heals, you'll have a base on which your dentist can build a life-like replacement for your missing tooth. An abutment will hold a crown in place on top of the implant. The crown is custom-made by your dentist to look like your original tooth. Precise measurements are taken so that the new tooth fits perfectly alongside your other, healthy teeth. That means that implants restore the appearance of your smile, as well as the function of your bite. You'll be able to eat the foods you enjoy once again, with very few exceptions.
If Fear of the Procedure Has Deterred You from Dental Implants Before, Don't Let It
While undertaking any procedure can induce some anxiety, you have nothing to fear with dental implants. Local anesthetic is often all you need for the procedure, but if you feel more comfortable with sedation, you can talk to your dentist about that option as well. At the end of the day, it's all about following through with the procedure, and getting your teeth back!
Trust a Dentist with Implant Experience
Dr. Stubbs is committed to providing the best possible experience when it comes to receiving your dental implants. Dr. Stubbs has over 25 years experience providing high-quality dental care to adults in the Milwaukee area. He has also attended numerous, implant-focused continuing education programs in the United States as well as Europe. Trust Dr. Stubbs with your dental implants. Make an appointment for a consultation with Stubbs Family Dentistry in West Allis, WI by calling 414-541-8250.