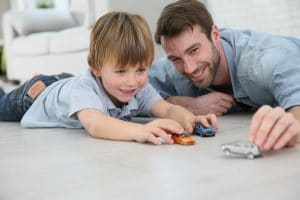 Your teeth are a huge part of your overall appearance. When you feel good about your smile, you're bound to be more confident and outgoing. That's why when something happens to your teeth and makes your smile not-so-perfect, you want to know what your options are. Whether it's an accident or due to neglect, missing and damaged teeth can cause you major problems. Luckily, modern dentistry is full of restorative treatments that can have your smile sparkling as good as new. So, what are your options for smile recovery? Well, it depends on the nature of the damage your teeth have suffered.
Crowns Are a Restorative Option that Protect a Damaged Tooth
If your tooth is damaged and needs protection, a dental crown is often the best option. A crown acts almost like a protective shield that sits on top of the damaged tooth, preventing any further physical damage or exposure to bacteria. It also has the benefit of looking like the rest of your teeth, so it will blend into your mouth.
A Filling Can Remove Decay and Strengthen Your Tooth
Cavities are the product of decay, and are most commonly marked by black spots on your teeth. Your dentist can remove the decay, and replace the worn-down enamel with tooth-colored resin. This replacement strengthens the weakened tooth while blending in with its host so that your smile looks good-as-new.
Dental Implants Are Long-Term Smile Recovery Options
Dental implants can be used in drastic scenarios. Sometimes, the damage to a tooth is too great, and it cannot be saved. Dental implants offer an excellent, long-lasting tooth-replacement option. A biocompatible screw sits in place of your missing or removed tooth, and a crown can be fixed to the top of the implant to complete your smile.
Are You in Need of Restorative Dental Treatment?
Then now is the time to get in touch with Stubbs Family Dentistry. Dr. Stubbs has an extensive history of providing excellent care to a wide range of patients. When something happens to your teeth and your smile becomes less-than-perfect, Dr. Stubbs can offer the right treatment option for you. Schedule an appointment by calling Stubbs Family Dentistry in West Allis, WI at 414-541-8250.