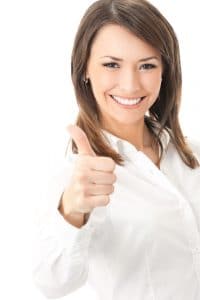 If you have experienced adult tooth loss, then you know all too well how hard it can be to return to life, as usual, when you're suffering from an incomplete smile. Missing teeth can make it difficult to chew effectively or even comfortably. They can also make it embarrassing to smile. Fortunately, modern dental prostheses make it possible to restore a smile both cosmetically and functionally, allowing patients to do more than just cope with their missing teeth. They can truly rebound from the loss, with beautiful and comfortable smiles!
Don't Settle for an Ill-fitting Prostheses
One thing to keep in mind when talking to your dentist about the many prosthetic options available, is that a dental prostheses should fit well and help to protect your overall oral health. Most prostheses help to prevent alignment problems which tooth loss can otherwise cause, and they also help to improve comfort and one's ability to chew naturally. That said, not all prostheses are able to do so as completely and stably as dental bridges and implants can, because they are both designed to increase the security of the prostheses.
Enjoy a Fully Functional Smile Once Again with a Dental Implant
So, while there are a number of dental prostheses available to help complete smiles after adult tooth loss, few are able to closely replicate natural teeth, particularly in functionality. Dental implants, though, are able to do just that by helping to replace both missing teeth and their corresponding tooth roots. This mimic root serves to hold a replacement tooth firmly in place, while also supplying nutrients to the jaw, which helps it to retain its structure and shape over time. This makes dental implants an excellent, long-term option for anyone whose gums are healthy enough to support the mimic root necessary to completing an implant.
Ready to Complete Your Smile?
Dr. Stubbs can help complete your smile after tooth loss or extraction. To schedule a prosthetic consultation, with Michael E. Flynn, DDS, call our office at 414-541-8250. Our office gladly welcomes patients from West Allis, Brookfield, Wauwatosa, and all Western Milwaukee communities.