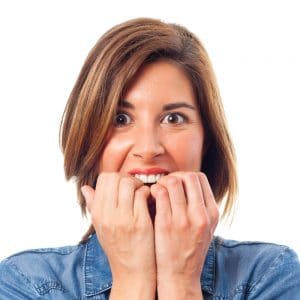 Do you suspect your smile could be in need of restorative dentistry? For instance, have you noticed deep discoloration that could be indication of a cavity, or discomfort that could also be associated with an oral health threat? If so, what has stopped you from visiting the dentist already? Is it concern about the treatment, itself, or fear of what your smile will look or feel like after treatment? In any case, the great news is that modern dental restorations are designed with both comfort and confidence in mind. That means you could actually feel better and more beautiful once your dental restorations are in place!
Restorative Treatment Can Help to Prevent Worsening Problems
One important reason to seek restorative treatment promptly, if you could be suffering from a dental issue, is that without treatment the issue is only likely to worsen over time. The teeth are incredibly strong. Unfortunately, they do not have the regenerative ability to heal themselves. This is what makes restorative treatment, and dentistry in general, so important.
Seamless Solutions Can Even Improve Confidence
When treating most cavities, dental fillings are a great solution. That's because they can be completed quickly, are minimally invasive, and yet they can help to stop further exposure to acidic foods and beverages, that could otherwise lead to worsening decay or even infection. Modern fillings can even be made of composite resin, which looks natural.
Porcelain crowns are another great restorative option, especially for treating chips, cracks, and deeper decay. Like modern fillings, porcelain crowns are made to look natural, while still providing durable protection.
Could Restorative Dentistry Be Your Smile's Solution?
Dr. Stubbs provides a number of seamless smile solutions, for patients in need of restorative dentistry. To schedule a consultation, with Michael E. Flynn, DDS, call our office at 414-541-8250. Our office gladly welcomes patients from West Allis, Brookfield, Wauwatosa, and all Western Milwaukee communities.