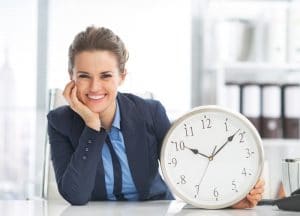 When was the last time you remember seeing the dentist for a checkup and cleaning? Did you have a different haircut, even a different last name? In other words, has it been several years since you last went in for a preventive appointment? Even if your smile is showing no signs of dental problems, you could still be suffering from the kind of tartar buildup that can eventually lead to cavities, gum disease, and painful tooth infections. This is why regular dental care is so important. If you want to protect your smile, it's important to schedule general preventive appointments.
Why Are Checkups So Important to Prolonged Oral Health?
While brushing and flossing your teeth on a daily basis can help to keep them healthy, this is not a substitute for seeing a dentist regularly for key preventive care. That's because tartar can still develop on the surface of the teeth, where it can then lead to enamel erosion that makes teeth at risk of developing painful infections, or even chipping or cracking.
To keep the smile healthy, dentists agree that regular professional cleanings are imperative, as these are actually the only way to remove hardened bacteria buildup known as tartar, once it has already hardened onto the surface of the teeth.
Don't Skip Out On Regular Dental Cleanings
If you truly care about your oral health, and want to enjoy extended oral health, you should see the dentist at least twice a year for preventive checkups and cleanings. That said, if you are particularly prone to cavities and the subsequent need for restorative treatment, you might actually need to visit even more frequently.
Want to Maintain a Healthy Smile?
Preventive dentistry can help to protect your teeth and your gums. To schedule a preventive appointment with Michael E. Flynn, DDS, call our office today at 414-541-8250. Our office gladly welcomes patients from West Allis, Brookfield, Wauwatosa, and all Western Milwaukee communities.