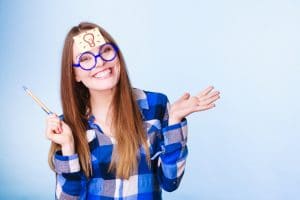 Dental crowns offer secure, lasting protection, as well as functional support. They are often required for teeth that have been harmed by an advanced cavity, and they can be used to take care of a tooth that incurs physical harm. Your different teeth serve different functions, and can face different degrees of stress. Your dentist can determine what material should be used for your crown based on the tooth being treated. If you need to support a back tooth, a metal or porcelain-fused-to-metal crown can be more appropriate. However, you may want something that will blend in better with your surrounding teeth if you need a crown for a tooth that is more prominent in your smile. An all-porcelain crown can provide the appropriate restorative dental care for a tooth without disrupting your appearance.
Having Your Dental Crown Crafted And Placed
To place a crown, your dentist will first need to take an impression of the tooth, and do preparatory work on it. The impression is needed so that when your crown is made, it fits properly. The preparatory work is done so that there is room to fit the crown over your tooth. Thanks to the anesthetic used by your dentist, potential discomfort can be avoided during this step. Once your crown is made, your dentist can permanently attach it.
Avoid Problems That Make Dental Crowns Necessary
Crowns offer important support, but the best thing you can do for your smile is avoid the kinds of problems that demand restorative treatment in the first place. Better preventive dental care can be attained by paying closer attention to your smile's needs at home, and by attending regular dental checkups.
Talk To Dr. Stubbs If You Need A Dental Crown
You can count on functional support and protection with a dental crown provided by Michael E. Flynn, DDS. In addition to providing the restoration work you need, you can trust Dr. Stubbs to offer expert preventive services, and cosmetic care. Our office gladly welcomes patients from West Allis, Brookfield, Wauwatosa, and all Western Milwaukee communities. To learn more, or to schedule a free "get acquainted" appointment, call our dental office today at 414-541-8250.