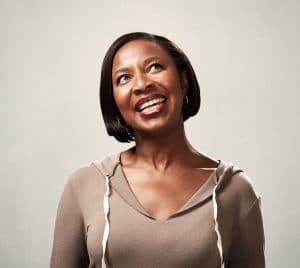 Did you lose a tooth recently, due to trauma, decay, or even gum disease? Perhaps you had to have one extracted by your dentist, due to a progressed infection, bad damage, or another dental issue. If so, you may still be worrying about how your smile looks and feels now that it is incomplete. Fortunately, prosthetic dentistry makes it possible to rebound from tooth loss both cosmetically and functionally. From dentures to dental implants, there are a variety of ways your dentist could help to complete your smile and restore its function. You simply need to make an appointment today.
What Can Dentures Do for You?
Dentures remain one of the most popular ways of addressing tooth loss, because of how affordable they are, and how quickly they can be completed. For many patients, partial or full dentures are simply the most logical choice. Both are made to look natural, and to improve the function of the smile.
What Are the Other Restorative Options?
That said, many patients find that unsupported dentures, or even those temporarily held in place using denture adhesives, can shift while chewing, causing discomfort or embarrassment. This is why dental bridges or dental implants make great smile solutions.
Dental bridges use crowns affixed to remaining teeth to help hold dentures, or other forms of replacement teeth, firmly in place. Dental implants use mimic tooth roots to hold replacement teeth firmly in place. These biocompatible mimic roots are first surgically placed in the jaw, where the soft tissue can then grow right around it creating a firm base. The replacement tooth can then be affixed to this stable base, allowing for great stability and confidence.
In Need of a Dental Prosthetic?
Do you need help completing your smile? You can schedule a prosthetic consultation with Flynn Dentistry, by calling Michael E. Flynn, DDS, in West Allis, WI today at 414-541-8250.