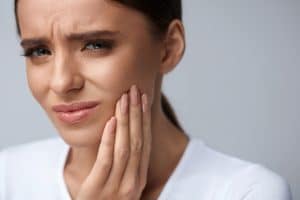 Do you ever wonder how healthy your smile actually is, or if you could actually be in need of dental treatment and not even realize it? Routine checkups and cleanings are essential to prolonged oral health. That said, if you have delayed dental visits in the past, or suspect you could have a problem at present, it's important to schedule a restorative consultation. Prompt treatment for cavities and other problems is the best way to prevent them from worsening.
Don't Ignore Warning Signs of Smile Troubles
One important thing to realize about your teeth is that while they are incredibly strong, they do not have the ability to repair themselves the way other parts of your body are able. This means that if they have been damaged by erosion, trauma or any other force, they will very likely require restorative treatment. If you choose not to address problems promptly, you are at a higher risk of infection, which could eventually create loss of the tooth not to mention increasing pain.
Enjoy Confidence and Improved Comfort with a Seamless Solution
Fortunately, modern dental restorations are designed to be both natural-looking and comfortable, so you can smile confidently and chew comfortably even after a dental problem. Tooth-colored fillings, for instance, are made of a composite resin material that blends naturally with teeth while providing great protection against further erosion. Porcelain crowns can be even longer-lasting, yet they too are designed to look natural while helping to prevent infection in teeth that have been badly damaged by erosion, wear, teeth grinding, or trauma.
In Need of Restorative Treatment?
Is you smile in need of restoration? You can schedule a restorative consultation with Flynn Dentistry, by calling Michael E. Flynn, DDS, in West Allis, WI today at 414-541-8250.