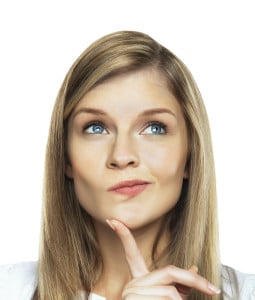 If we detect that the lowermost channels of your teeth – called roots – have been exposed to bacteria or that the dental pulp that lines them is damaged, we will likely suggest a root canal. We recognize that upon hearing this news, you may instantly shudder and prepare for the worst. However, we would like you to take a moment to throw out all of your preconceived ideas and learn the facts about root canal therapy. It is actually a wonderful, surprisingly comfortable restorative treatment that offers your tooth a last resort before an extraction. We invite you to learn more so you feel excited about protecting your smile:
They Really Are Comfortable
This is often the leading cause of patients hesitating to treat their infected tooth that requires urgent care to avoid an extraction: The worry about comfort. Fortunately, we will begin your treatment by numbing the tooth that requires treatment as well as the tissues surrounding that tooth. Aside from the ability to feel some minor pressure, you will likely feel little else during the process. We suggest root canals to return you to excellent comfort and health.
We Will Remove Your Dental Pulp
Your dental pulp houses nerves and blood vessels and lines your root canals – this little life center keeps your tooth alive and healthy. Once the pulp is damaged or infected, we must remove it, so you can keep your tooth in your mouth without the need for an extraction and tooth replacement. We will create a small opening in your tooth, remove the pulp, clean out the opening, seal it with gutta percha, and then place a filling. It's that simple – your tooth will remain in your mouth without infection or discomfort.
We Will Cover Your Tooth
We cannot leave your remaining tooth in your mouth without additional support and protection. To address this concern and restore function, beauty, and oral health, we will place a beautiful dental crown over the tooth. This will prevent future infections, while allowing you to use your tooth to its full potential again.
ABOUT YOUR WEST ALLIS COSMETIC DENTIST

:
Located in West Allis, WI, Michael E. Flynn, DDS, and his talented team of dental care professionals proudly welcome patients from West Allis, Brookfield, Wauwatosa, and all Western Milwaukee communities. To learn more, or to schedule your next appointment, call Stubbs Family Dentistry today at 414-541-8250.