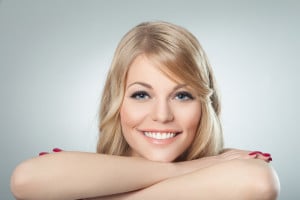 Finding out that you have a cavity may not be the best news you have heard all day. However, finding out that we offer beautiful tooth-colored fillings may turn your frown upside down. When it comes to treating your tooth decay, saying, "yes" to a dental filling can greatly improve your chances of a full tooth repair, while preventing additional complications and long-term damage. Not sure what makes this type of filling so wonderful? Learn more with the following:
They're Safe For Almost Everyone
Tooth-colored fillings are made out of composite – a synthetic acrylic-resin material – rather than the mercury-containing metal that amalgam fillings contain. Some people cannot receive metal fillings, such as patients allergic to metal, pregnant women, and sometimes very young children. Tooth-colored – or white – fillings are safe for all of the above.
They Look Beautiful
Have you ever seen a tooth with an amalgam filling? The filling may be noticeable and can darken your tooth. When it comes to back teeth, this is not always an issue, as metal fillings certainly have their benefits. But when it comes to filling cavities in visible teeth, maintaining a beautiful tooth is important. We can color-match the shade of the composite in your filling to your surrounding tooth so it will look as though you never experienced tooth decay.
They Are Comfortable
One of the drawbacks of metal fillings is that they become quite cold or hot depending on the temperature of the food or beverages you consume. Composite is not a strong thermal conductor, which means you will not suffer from temperature-related tooth sensitivity as a result of your filling. In addition, composite bonds to your tooth tissue, which means the likelihood of leaks or parts of your filling breaking or falling out are quite low. You can expect long-term comfort and wear.
ABOUT YOUR WEST ALLIS COSMETIC DENTIST

:
Located in West Allis, WI, Michael E. Flynn, DDS, and his talented team of dental care professionals proudly welcome patients from West Allis, Brookfield, Wauwatosa, and all Western Milwaukee communities. To learn more, or to schedule your next appointment, call Stubbs Family Dentistry today at 414-541-8250.