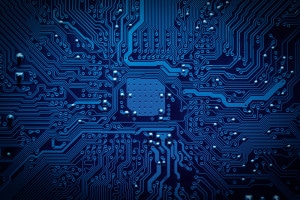 You may wonder why we encourage you to come in for preventive care twice a year. While we certainly enjoy your company, our goal is always to guide you toward good oral health and away from potential problems that may cause discomfort or damage. When it comes to dental checkups, we offer advanced technology for enhanced comfort during your exam, as well as more accurate diagnoses and efficiency. Curious about what to expect from these special instruments and how they can improve our ability to protect your smile? Learn more:
Advanced Cavity Detection
Imagine being able to find out a cavity is about to form in your tooth before it even happens. Or, imagine we find a cavity just as it begins to form. The sooner we detect tooth decay, the easier it is to treat. Shallow cavities require much simpler fillings. Even better? Reversing tooth decay means you may be able to avoid restorative care altogether. We can accomplish these feats with our advanced technology device called DIAGNOdent. The hand held laser uses special light wavelengths to uncover even super small cavities beneath the surface of your teeth.
Advanced 2D Imaging
You may still expect conventional X-rays during your dental checkup. Fortunately, our advanced technology allows us to provide modern imaging in the form of digital X-rays. Rather than using film and developing processes, digital imaging uploads directly into a computer. This cuts out waste, making for more earth-friendly care – no dyes or chemicals required. Digital X-rays also emit a smaller amount of radiation, which makes them safer. Unlike conventional X-rays, they require a quick, comfortable process to capture the images. Without the need for bitewings, we will place a small sensor at different locations in your mouth. The entire experience will take only a few moments.
ABOUT YOUR WEST ALLIS COSMETIC DENTIST

:
Located in West Allis, WI, Michael E. Flynn, DDS, and his talented team of dental care professionals proudly welcome patients from West Allis, Brookfield, Wauwatosa, and all Western Milwaukee communities. To learn more, or to schedule your next appointment, call Stubbs Family Dentistry today at 414-541-8250.