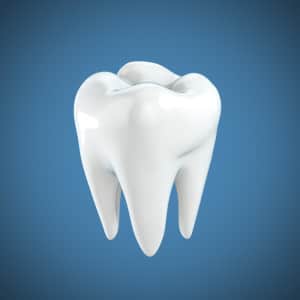 If you suffer from a severe cavity or some other type of damage that exposes your tooth's roots, bacteria may easily make an entrance into these lower chambers of your teeth. Unfortunately, the result is often an infection that requires restorative care. The good news? We offer gentle root canal therapy to clear the infection and restore the health of your tooth. Because we realize that you may feel a bit uneasy when we suggest this treatment, we would like you to become more informed about what to expect. You will find that this treatment, like any other, is comfortable and will successfully steer you toward improved daily comfort and oral health, while protecting your smile:
An Infection Is Serious
You may think to yourself, "Well, I'll just brush and floss and use mouthwash and prevent things from becoming worse." However, once an infection occurs within your root canals – or the lower hollow portions of your tooth that house nerves and blood vessels – you already need treatment. Your immune system, though it is powerful, will not be able to clear the infection by itself. Instead, we will need to remove the infected dental pulp, which lines your root canals, to keep your tooth alive.
Infections Threaten Your Overall Oral Health
If you assume that waiting for treatment may result in the need for a tooth extraction, you may be right. If you wait too long and root canal therapy cannot save your tooth, we may need to remove it, which will leave you in need of a costly tooth replacement. However, before that happens, the infection may abscess. The infection can spread throughout your mouth to healthy tissues and even has the capacity to make its way into your entire body. By removing the source of discomfort and function you protect your daily quality of life, as well as the long-term health of your mouth and body.
ABOUT YOUR WEST ALLIS COSMETIC DENTIST:
Located in West Allis, WI, Michael E. Flynn, DDS, and his talented team of dental care professionals proudly welcome patients from West Allis, Brookfield, Wauwatosa, and all Western Milwaukee communities. To learn more, or to schedule your next appointment, call Stubbs Family Dentistry today at 414-541-8250.