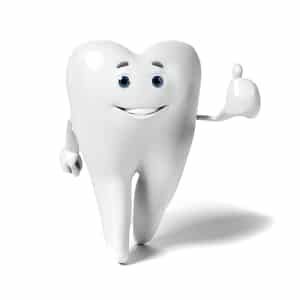 Wondering why everyone seems so relaxed about your cavity? Shouldn't you feel concerned about visiting us for restorative care? While we always prefer to protect patients' mouths with preventive care, we recognize that most patients will experience a cavity during their lifetimes. In addition, we offer gentle care and a variety of dental fillings that restore the health of your tooth, while addressing your particular needs. Wondering what you can expect from a filling? Look over the following frequently asked questions – and answers – for a clearer understanding:
Frequently Asked Questions About Dental Fillings
Question: Will the treatment be comfortable?
Answer: Of course. Our goal is to ensure your comfort. We will numb the tooth in question, as well as surrounding tissue.
Question: What happens during a filling?
Answer: During a dental filling, we will remove the decayed tissue that has formed a cavity – or hole – in your tooth. We will then prep that cleaned-out opening (sometimes with a chemical process) to receive a material that will fill the space. Once we fill and seal the opening, we will make sure your bite feels comfortable, and you will feel good as new.
Question: What types of dental fillings do you offer?
Answer: We offer ceramic or metal. We will help you decide which type of filling is best for you by becoming familiar with the following: your aesthetic desires, the location of the filling in your mouth, and your budget.
Question: What if I wait for a while before scheduling my appointment?
Answer: While more severe cavities require greater urgency, we always suggest that you schedule an appointment as soon as you can. Cavities are progressive in nature, meaning they will continue to grow and become more severe over time – even if you provide your teeth with excellent care. When neglected for too long, your tooth may break or may become infected, which requires much more costly, complicated, advanced restorative care. Visiting us right away for a filling is your best bet for enjoying long-term comfort and health.
ABOUT YOUR WEST ALLIS COSMETIC DENTIST:
Located in West Allis, WI, Michael E. Flynn, DDS, and his talented team of dental care professionals proudly welcome patients from West Allis, Brookfield, Wauwatosa, and all Western Milwaukee communities. To learn more, or to schedule your next appointment, call Stubbs Family Dentistry today at 414-541-8250.