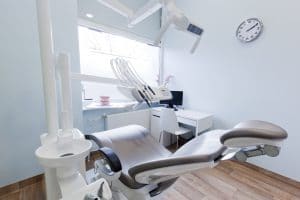 Check your calendar. Is there a dentist appointment coming up soon? If not, have you had one recently? If the answer to both questions is "no," then it might be time to do some scheduling. If making your dentist appointment just slipped your mind, take this reminder as an opportunity to get back on track and secure the future of your oral health. If anxiety over your initial visit has prevented you from making the appointment, perhaps going over what you can expect at your exam will help. There are so many reasons why it's vital to make biannual visits to your dentist. Here's a brief overview to get you ready for your next dentist appointment.
During Your Biannual Visit, Your Hygienist Will Thoroughly Clean Your Teeth
This is the most basic part of your dentist visit, but it's also the most important. You should be brushing your teeth twice daily and flossing regularly to prevent bacteria build up that causes cavities. However, you also need the aid of a professional cleaning to reach tricky areas and disrupt steadfast plaque. Your hygienist can use modern tools to give your teeth a level of clean that you simply can't achieve on your own.
Your Dentist Will Administer a Physical Exam to Check for Areas of Concern
After your cleaning, your dentist will administer an examination of your mouth to look for any problem areas or places where cavities could develop. During this time, your dentist can also check for gum disease and any other related oral health issues. Having a dentist's expertise is a huge asset when it comes to protecting your teeth!
Your Dentist May Take X-rays to Get a Better Look at Your Teeth
Depending on how long it has been since your last visit, and how long it has been since you last had x-rays taken, your dentist may also perform this step. X-rays allow for a complete picture of the structure of your teeth. This lets your dentist see what's happening below the gum line, and spot areas that can be more difficult to notice with the naked eye.
Time to Schedule Your Next Dentist Appointment
If you've been holding off on scheduling your dentist appointment, now's the time to act! You know what to expect at your next exam, so you're ready to get your oral health on track. Make an appointment with the talented staff at Stubbs Family Dentistry in West Allis, WI by calling 414-541-8250.