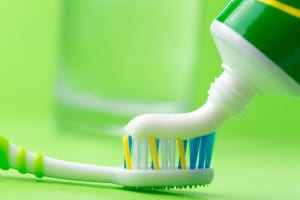 They say that time is speeding up, literally. But you know why your days fly by so quickly, because you are so busy. Always in a hurry, you're running the kids to school, yourself to work, back to get the kids from school, drop them at soccer practice, band practice or cheerleading, make a quick stop at the grocery store, or better yet just buy some fast food…sigh. Just thinking about it makes you tired doesn't it? With all the hustle, bustle, stress, and responsibility in your life, you're lucky you even have time to sit down and eat, let alone brush your teeth. But it's important that you pay attention to your dental health. That's why today we are brushing up on the basics. 
Your Teeth
The most important factor regarding your oral health is your teeth. If you don't keep your teeth clean you will lose them. It is as simple as that. Therefore you should:
Brush at least twice daily: Don't just brush your teeth for a few seconds and be done with it. Brush them thoroughly. Try to spend around two minutes brushing each time you brush.
Use the right toothbrush: A soft-bristled toothbrush is gentler on your tooth enamel. You don't have to scrub your teeth to get them clean. Also, use fluoride toothpaste. Fluoride helps strengthen and protect your tooth enamel.
Floss daily: When flossing, use plenty of floss (about 18 inches), and curve it against your tooth and below your gum line. Gently rub the floss up and down against each side of each tooth. If you find dental floss hard to handle, use an interdental cleaner.
Rinse: Rinsing with an antimicrobial mouthwash or a mouthwash containing fluoride can help protect your teeth against the effects of oral pathogenic bacteria.
ABOUT YOUR WEST ALLIS COSMETIC DENTIST:
Located in West Allis, WI, Michael E. Flynn, DDS, and his talented team of dental care professionals proudly welcome patients from West Allis, Brookfield, Wauwatosa, and all Western Milwaukee communities. To learn more, or to schedule your next appointment, call Stubbs Family Dentistry today at 414-541-8250.